---
For USA Delivery: 4 - 9 Days. Free Shipping via USPS 
For International Delivery: 14 -25 days
The spine and back support us in our daily life. Any pain coming from it affects us more than we know. Chronic back problems are bad for long term health.

When back pain is not treated, it affects your health and leads into mental problems like poor focus, restless nights, increased stress, reduced productivity and social impairment. This has a direct impact on the quality of life.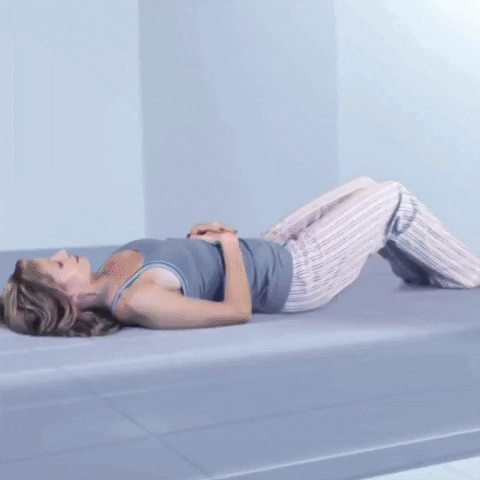 Use the same therapy chiropractors use to decompress the spine and relieve lumbar pressure.
 Our belt has been clinically tested and the decompression technology used in our belt has been approved by many chiropractors and physiotherapists.  
Decompresses Lower Back Joints & Spinal Discs.

 The Decompression Belt stretches and retracts the lower back as it inflates with air. This gentle traction help decompress the spinal discs. Decompression helps relieve pressure off pinched nerves, degenerative, herniated, and bulging discs.
 Relieving the pressure allows degenerative discs to get the water, oxygen, and nutrients it requires for faster healing. It permits herniated and bulging discs to return to their normal position and condition.
 Reducing the constriction on pinched nerves such as the sciatic nerve helps relieve shooting leg pains.
*Supports waists from 29 to 49 inches.

WHAT DOES IT SOLVE?
✅ Sciatica
✅ Herniated / Bulging discs
✅ Degenerative disc
✅ Lumbar acute / Chronic sprain 
✅ Spondylosis
✅ Compression fracture in the lumbar region 
✅ Low back pain due to physical and physiological conditions 
✅ Strenuous jobs requiring heavy lifting or long hours of driving
HEAL YOUR BACK & IMPROVES POSTURE
With aging, regular wear & tear, degenerative, and herniated discs, the back can become unstable. Bending forward can trigger severe back pain and muscle spasms because the muscles are working hard to hold the spine together.
By providing strong support and stabilization for the lower back, the Decompression Belt helps prevent this from occurring. The belt helps hold your midsection together to help support and stabilize your spine and muscles. With such support, you will stand taller and straighter, because it helps stop you from slouching. This not only helps improve your posture but also helps reduces the strain and pain on your back.

PAIN-FREE LIVING IS POSSIBLE
Get the decompression belt today. You will instantly feel the difference with under 30 minutes of daily usage!

  ▶️ Provides spinal decompression therapy to heal pain naturally.
 ▶️ Relieves painful pressure naturally for several hours/days after use.

 ▶️ Stabilizes the lower back for a taller, straighter posture.

 ▶️ Improves core strength to support a straight & healthy spine.

 ▶️ Stretches tight muscles to relieve stiffness and soreness.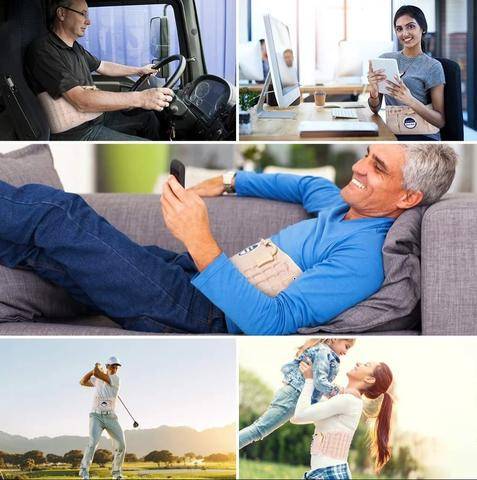 IS IT RIGHT FOR ME?
Do you suffer from chronic back problems?
Is your back pain affecting your quality of life, by damaging your sleep or focus?
Have you tried to make the necessary lifestyle changes, but have struggled to stick to them, or seen little to no improvement in your back?
Are you concerned that your back issues will lead to serious long term physical and mental health problems?
Have you seen chiropractors in the past, but find them an unnecessary expense?


WHAT'S INCLUDED?